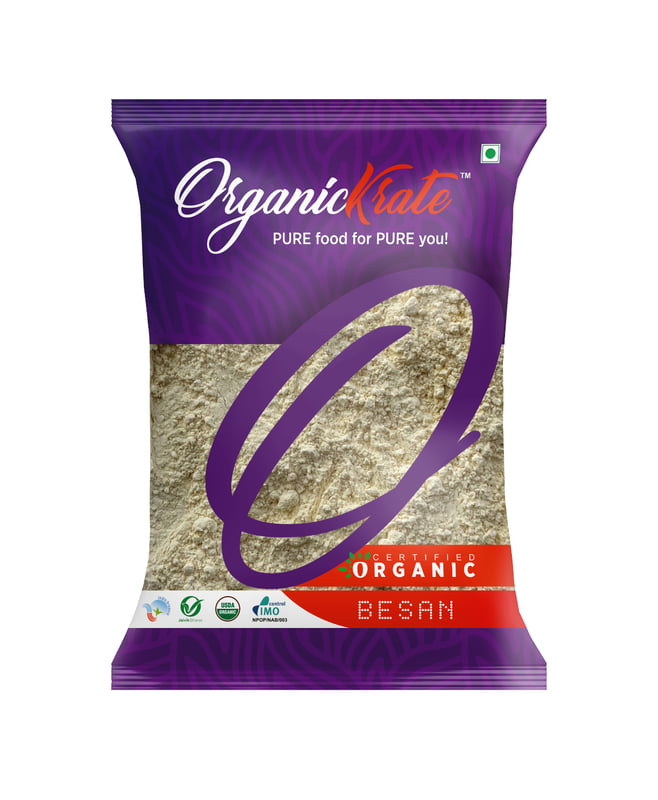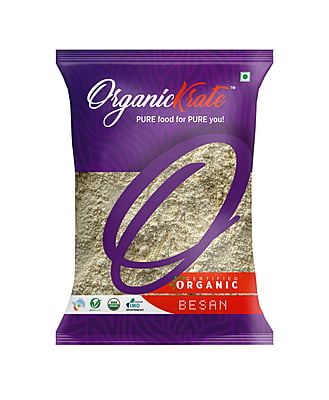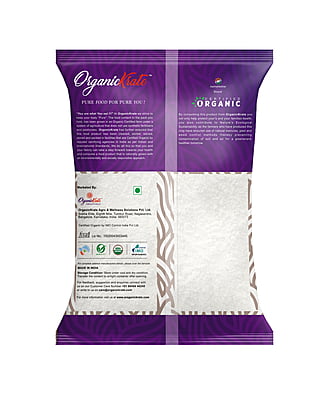 OrganicKrate Besan (Gram Flour) - Organic
Non-returnable
Gram Flour from OrgnaicKrate is a 100% certified organic product.
Made from organically grown premium quality Bengal Gram.
Ground using traditional stone grinding method.
Non-GMO product. Grown, processed and packed without use of any harmful synthetic chemicals, fertilizers or pesticides.
Organic Beasn is rich source of protien and dietry fibre.
Organic Besan also provides copper, magnesium, maganese, iron, phosphorous, thiamine & folate.